2D shop drawings are indispensable to any industry producing parts of even basic complexity
These drawings contain all the information required to manufacture a part; they are the DNA of parts, almost always stored on a computer and frequently printed out on large drawing sheets
TMG has the capability to generate these drawings based on sketches, legacy CAD drawings or even the physical parts themselves.
2D Shop Drawing Samples
(Click on a drawing to enlarge)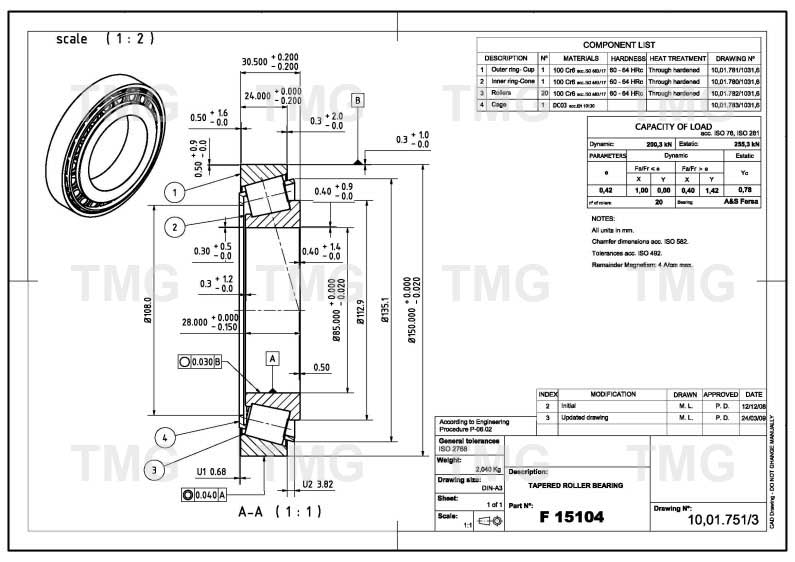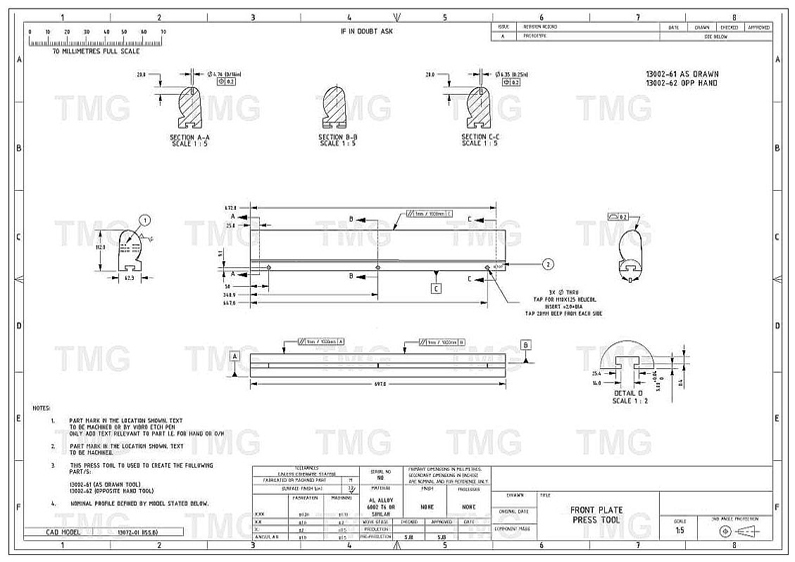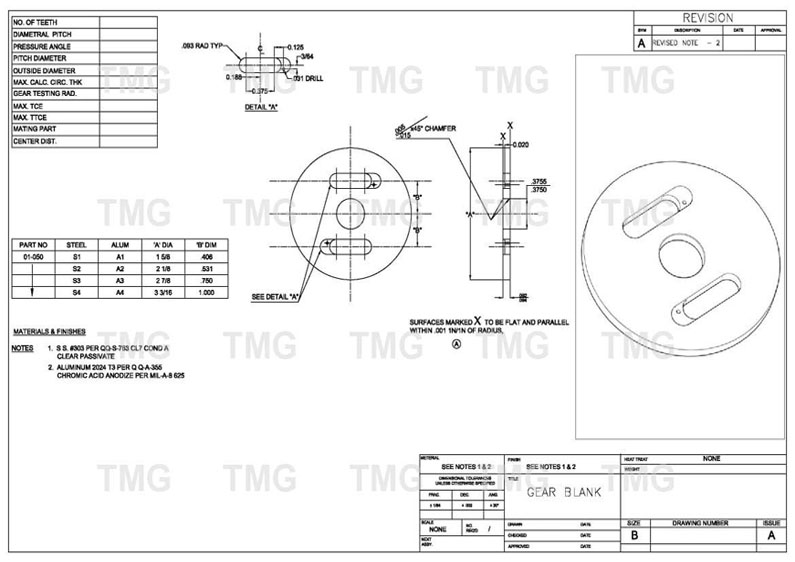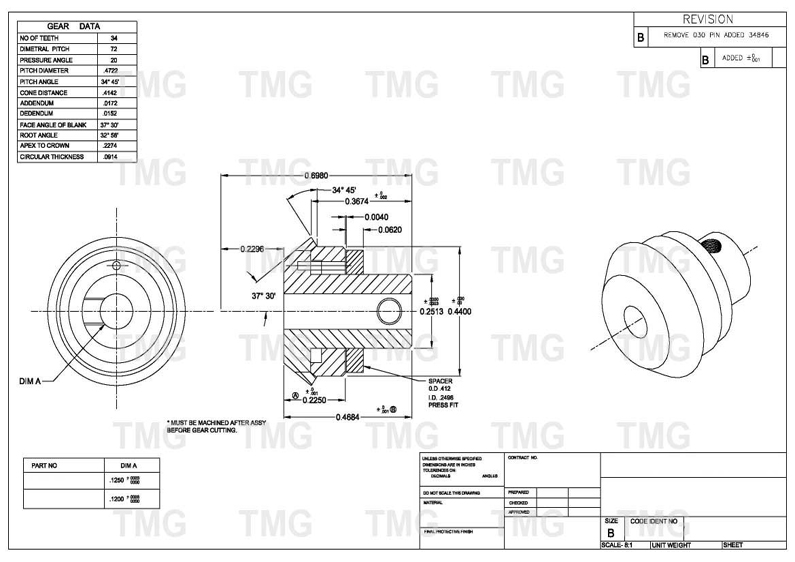 ---
2D Shop Drawings: Domain Experience
In all probability, TMG already has 2D shop drawing experience in your domain. Our work to date has covered several industries, including but not limited to:
Capital goods
Electrical
Marine
Automotive
Architectural millwork and cabinetry
Furniture
Materials
TMG has created shop drawings for objects made in a variety of materials including metal, wood, stone and plastic.
---
Typical 2D Shop Drawing Characteristics
A typical shop drawing done by TMG depicts several views of the part, each from a different angle, and each annotated with critical dimensions, along with information on surface finishes, tolerances and material specifications.
In the event the shop drawing relates to an assembly (like a folding table), the shop drawing will include an assembly drawing.
TMG usually creates the part in 3D since this results in greater accuracy in the 2D shop drawings described above.
---
TMG's Procedure for Developing 2D Shop Drawings
Receive input information (sketches, old drawings or physical part) from client
Ascertain from client which CAD platform he prefers TMG use plus drafting styles
Conduct internal review of input information for completeness
Request and receive missing information from client
Agree on price, terms and delivery time
Commence work, sending progress files and queries every two days
Conduct executive management review once a week
Hold videoconferece review with client every ten days
Complete and deliver 2D shop drawings
---
---
---

© 2005-2018 The Magnum Group. We prohibit reproduction of our content in any form without our specific, prior written permission.