HVAC Drafting: Isometrics
HVAC drafting is one of TMG's earliest specializations. We have extensive experience in 2D and 3D layouts, and possess a sizeable library of HVAC graphical elements such as duct reducers, duct expanders, attenuators, fan coil units, exhaust fans, silencers and dampers.
Completed projects include 14,000 shop drawing duct isometrics drafted for a very large French air-conditioning contractor. The customer's application was installation of the HVAC system for a very large cruise ship with 1,250 cabins.
The isometrics were drafted using a special-purpose HVAC program, one of the many tools TMG possesses for creating superior HVAC drawings.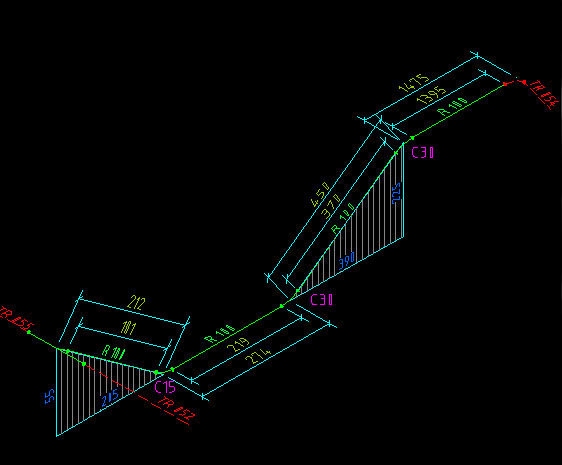 Inputs Required From The Customer
2D Coordination drawing with callouts for cross-sectional dimensions, heights, bend angles, element names, lengths and segment ends


Preferred isometric symbols for elements if any


Specific software, other than our proprietary LISP program


Sample output files to capture drafting styles from
---
Latest HVAC News from Around the Web
Unable to open RSS Feed http://pipes.yahoo.com/pipes/pipe.run?_id=bdce76b1bed3062a696a6e8149a1170b&_render=rss with error Couldn't resolve host 'pipes.yahoo.com', exiting
---
---
---

© 2005-2018 The Magnum Group. We prohibit reproduction of our content in any form without our specific, prior written permission.