CAD Services
Today's Rates: 2D starts at $12/hr, 3D at $15/hr
T&C for free hours: (1) Must be new customer (2) N America, W Europe, Scandinavia, Oceania only (3) Must have a website with physical address, phone number & one verifiable project (4) Email address should be from business's domain (5) Limited to one drawing
---
Testimonials
I considered Lucky and his team as a real partner to develop design skills and tools inside any engineering environment. I strongly recommend his partnership and support.
R & D Director of a reputed Spanish bearing manufacturer
Thank you and thank our friend in India these look GREAT GREAT GREAT. Thanks,


JD
Very Large Furniture Manufacturer
South Bend, Indiana, USA
Lucky and his company, The Magnum Group is a pleasure to work with. Excellent performance, and very nice people.

BW
Architect
Sweden
The drawings turned out exactly as we had hoped, thank you for the extra care and consideration. Excellent work

RB
Marine OEM Parts Manufacturer
Coral Gables, FL, USA
---
About TMG's CAD Services
TMG has provided CAD (Computer Aided Design) services to the global market for a long time, since back in 2004. At that time most engineering drawing and architectural drawing was done using 2D CAD (two-dimensional CAD). However CAD software, like most other software, has been evolving over the years, and as a consequence, so has our methodology for creating drawings.
At the current time, TMG's CAD drafting approach is to use 3D design for all engineering drawing and architectural drawing. The advantage is that by modifying the resulting 3D models using tools in the latest 3D CAD software, all 2D views as well as related text documents (think material takeoffs) are automatically updated in an instant by the software, which results in drastically shorter turnarounds and radically enhanced accuracy.
These are very important benefits to all clients, and we invite you to get a sample of them by giving us a trial assignment. Please enter your requirements in the form below to initiate the process.
Why Come to TMG?
The Company is run by an engineer with a Master's degree from the University of Michigan
The day-to-day operations are managed by a senior mechanical engineer with experience and training in Europe
We can design using any of the popular CAD programs
We can deliver output in formats compatible with popular 3D printers (such as .stl and .obj)
TMG has an excellent track record with small and large engineering and architectural customers in the US, Canada, France, Sweden, Denmark, Australia and New Zealand
Deadlines are part of our religion. In addition, we keep you informed on the status of your work
Communicate with us via live chat, toll-free phone, email or Skype. We respond to all messages in 24 hours, most often within eight hours.
---
From Our Video Channel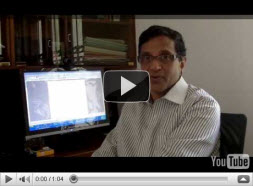 We are deliberately digitally articulate so that you can get to know us and our CAD services better from the convenience of the web.
Click on the picture to go to our YouTube channel, where you can view specialist members of our CAD services team talk about their projects in exciting new areas and their opinions on various aspects of engineering and architectural design and drafting.
And don't be surprised if you also encounter the occasional rant about the local weather or environment… we might be CAD experts, but when all is said and done, we're human!!
Charities We Support
SOS Children's Village International
SOS Children's Villages is a non-governmental organisation that promotes children's rights, needs and concerns. It was established in 1949. It has established presences in 132 countries and territories. Its activities focus on children without parental care and children of families in difficult circumstances by providing adoptive families at centralized locations.

Read more at http://www.sos-childrensvillages.org
Dr Mani Children Heart Foundation
The Dr.Mani Children Heart Foundation is a non-profit organisation that raises funds to provide free corrective surgery for congenital heart defects to children from impoverished families.

It has to date repaired heart defects in more than 50 children. This number is growing.

Read more at http://www.chdinfo.com/
---
Latest Blog Posts
How Long Will Your Roof Last?
  The numbers below were cited for commercial roofs, but we see no reason for them not to apply to residential roofs as well. Information source: https://www.phpsd.com/blog/7-tips-for-making-your-commercial-roof-stand-the-test-of-time . Average Lifespan Of course certain roof types will last longer because of…
posted October 10th, 2017
India Exceeds 1GW of Rooftop Solar
India has actually gotten to 1,020 MW of solar rooftop implementations, having included 513MW over the last One Year, according to consultancy company Bridge to India. Development over the last year was at 113% as well as a comparable trajectory…
posted October 30th, 2016
3D Printed Device Detects Anaemia in Seconds
Adding to 3D printing's growing list of impressive feats, researchers at Kansas State University recently developed a 3D printed device that can detect anaemia within seconds. The low-cost diagnostic device works when paired with a smartphone app and is beneficial…
posted April 20th, 2016
---
---
---

© 2005-2018 The Magnum Group. We prohibit reproduction of our content in any form without our specific, prior written permission.